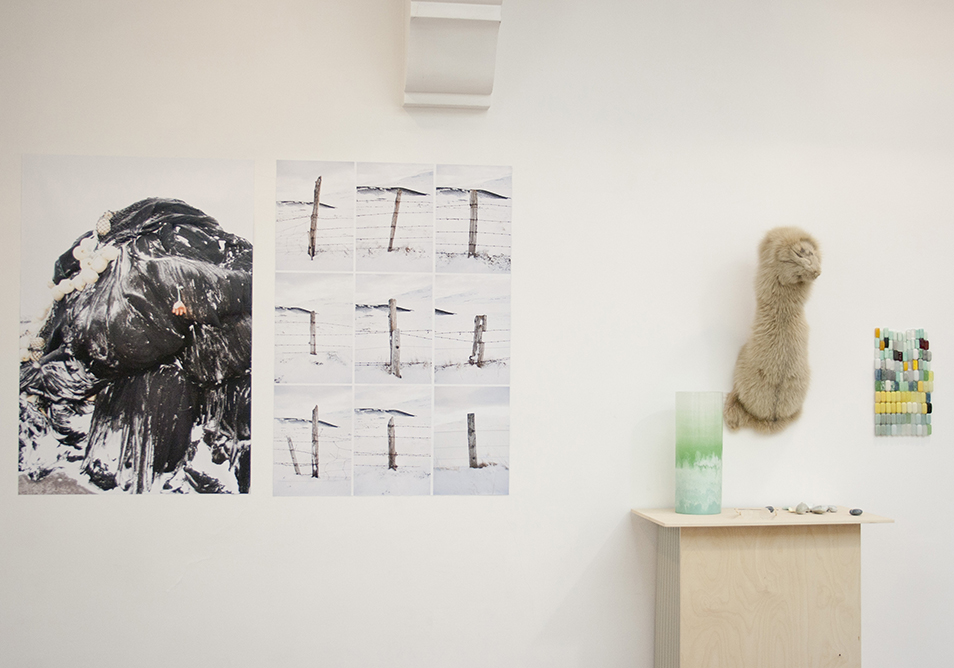 Brynjar Sigurdarson experienced a lot of cultural change when he moved to Switzerland 5 years ago to complete his master degree in product design at ECAL, Lausanne. Born and raised in Iceland, Brynar will bring some of his home to the Swiss Design Awards exhibition by showing an ongoing experiment on details, arrangements and objects, derived from a trip to a remote fishing village in North East Iceland, called Vopnafjörður.
Which priorities and / or concerns do you currently face in your practice and how do you face them?  In other words – which critical questions keep bouncing back within your work / projects?
Well I'm rather caught up with simply how I am managing my work, I'm somehow composed of two characters, the secretary and the artist.
The secretary needs to get up in the morning, and have a proper routine  – to be making lists. Most of the time he replies to emails as well. Then every once in a while when I'm not feeling so good, I need to ask "who is not happy here?" and then sometimes maybe the artist raises his hand and says: "Well yes, I haven't had a lot of time lately." And then I have so see how to give him time, and stay up late at night, or spend a day just doing drawings or music, getting up at ten and starting to work at twelve. I'm working on nurturing their relationship; they need to respect each other and be patient. If the artist does the planning, the planning will fail, and if the secretary tries to make art, the art will fail.
In addition, I keep getting back to the question of bringing nature into certain materials, such as glass and porcelain, materials which are made from stones, mud… mountains, and trying to give those materials a new nature.
Also I'm very much intrigued by working with a situation, or more precisely to put myself into situations and work from there, somehow becoming a part of an environment, it changes the way I see and do things. Then when I'm back in my studio I start to work with the memory of being in those situations I put myself in. For example with the project I present for the Swiss Design Awards, where I went alone to a small rural area and a fishing village in the North East of Iceland trying to catch a certain essence of the place, the atmosphere, the materials, the weather, etc. This trip and my experience there has been a thin red line in most of the work I've done since then.
"Doubt, Delight and Change!" – was a claim by Cedric Price (an unconventional and visionary architect best-known for buildings which never saw the light of day – but who was one of the most influential and visionary architects of the late-twentieth century). What is your claim and why?
Trust. I've learned that it is so important to trust myself, to trust ideas and to trust my path.
And what we really want to know from you is: What is your most treasured possession?
Hmmm… I guess I don't have anything specific, but I collect quite a lot of stuff. E.g. when I go strolling on the beaches of Iceland I always end up having my pockets stuffed with stones, crab shells, bones, bits and pieces of old plastic, etc. I get such a nice feeling when I find things, things that are just lying around, not in a shop, it's a moment of discovery.
More information about Brynjar Sigurðarson's work can be found on his website.